Our branding, identity and logo explained
Butterflies play a number of important roles in the ecosystem and from ancient times, the remarkable metamorphosis from chrysalis to butterfly has been used to illustrate rebirth and transformation. The Harvest Energy butterfly logo represents the continuous, steady evolution of the business and enhances its environmental credentials.
We have a set of core values which we believe form the basis of our business and which act as a code of conduct for us all, as we go about our working lives. Our core values are as follows:
Harvest Energy is a member of the Prax Group of companies. The Group's headquarters are located in London, United Kingdom. We also have an office in the outskirts of London situated in Weybridge, Surrey. The Group has established trading offices in Singapore and Houston. We also have branch offices in Albania, Belgium, China, Holland, India, Kazakhstan, Nigeria, Saudi Arabia and Sri Lanka.
Trading
The Prax Group specialises in the trading of crude oil and a wide range of petroleum products, including diesel, fuel oil, gas, gasoline, gasoline components, Jet A1, Avgas and bio-fuels.
Outlets
The Prax Group distributes products through a global supply network, serving customers in the retail, aviation, wholesale, fuel card, marine, haulage and government sectors.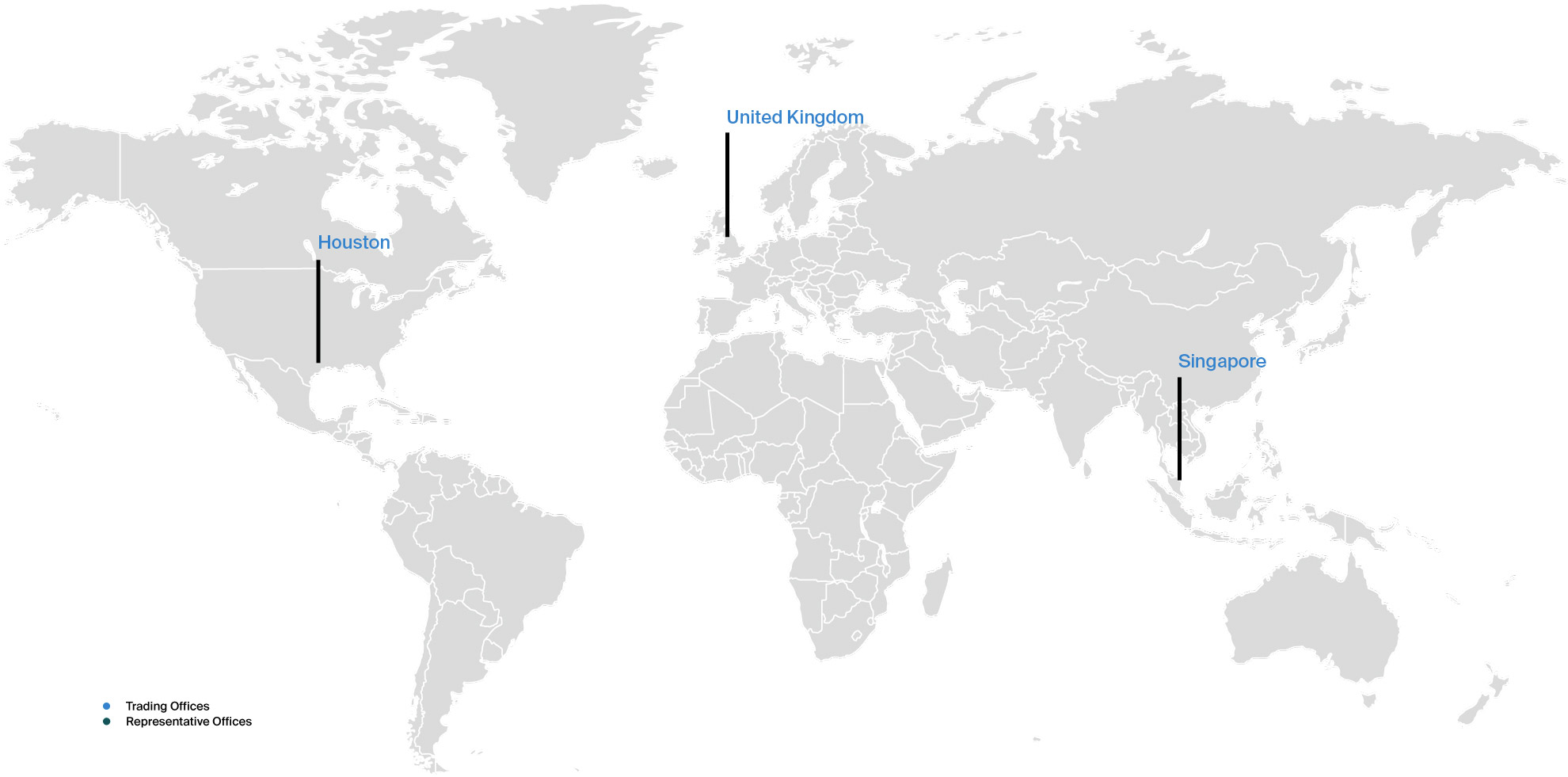 London, United Kingdom – Prax Group HQ & Trading Office for Europe & Africa, Lincolnshire, United Kingdom – Prax Lindsey Oil Refinery
Houston, Texas – Trading office for the Americas
Singapore – Trading office for Middle East & Asia.